T-SHIRTS FOR EDUCATION
School for Life
The School for Life, founded in Chiang Mai/Thailand in 2003, promotes children from extremely difficult, hazardous and poor environments. While there were mainly Aids-orphans in the beginning, it is primarily children of discriminated ethnic minorities now: Akha, Lisu, Lahu, Hmong, Karen, and Thaiyai. And there are children who have been forced to do child labour, who were living in the streets, who have been abused and who were put at risk of child trafficking or situations of violence.
UNESCO considers the concept developed by the German educationalist Prof. em. Dr. Jürgen Zimmer as a "much needed world class innovative effort in the field of education" and as "a new standard of educational excellence for the world community of the 21st century".
SCHOOL FOR LIFE is entirely dependent on donations. Get further information at
school-for-life.de
Better be good
Because we are enthusiastic about the SCHOOL FOR LIFE'S ideas and goals, we have developed a sustainable concept by which donations can be generated continuously: SHIRTS FOR LIFE – 1 Euro per garment sold goes directly to benefit the children in the project.
In other words: If you purchase a SHIRT FOR LIFE, you are not just buying a beautiful and eco-fair piece of fashion, you are doing something good on top.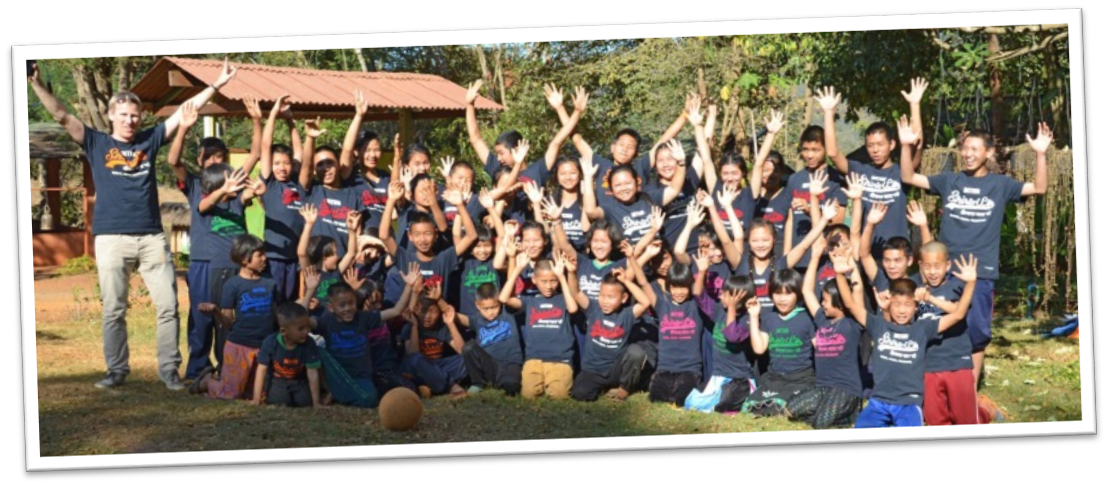 "Children from poor and risky backgrounds are admitted to the School for Life. The children will be promoted such that even those from the lowest levels of society have the chance to reach the very top: No poor training for poor children but first class education, and learning as an adventure."

Prof. em. Dr. Jürgen Zimmer
Co-founder of School for Life / Chang Mai
Bearer of the Federal Cross of Merit of the FRG